2013
Color-changing LED programming in processing, viewed on "Halo" light wall by Tangible Interaction.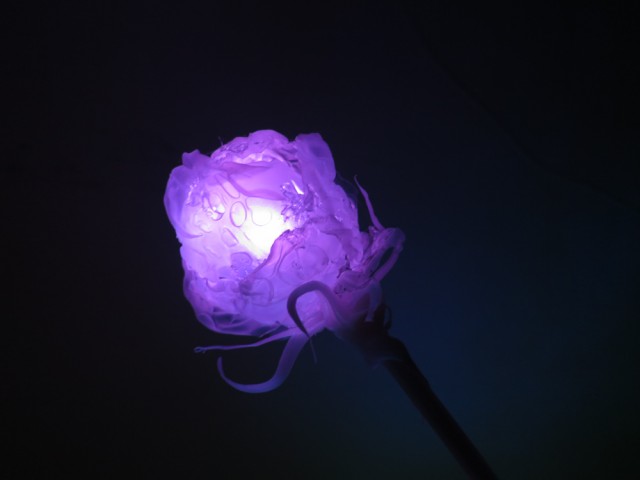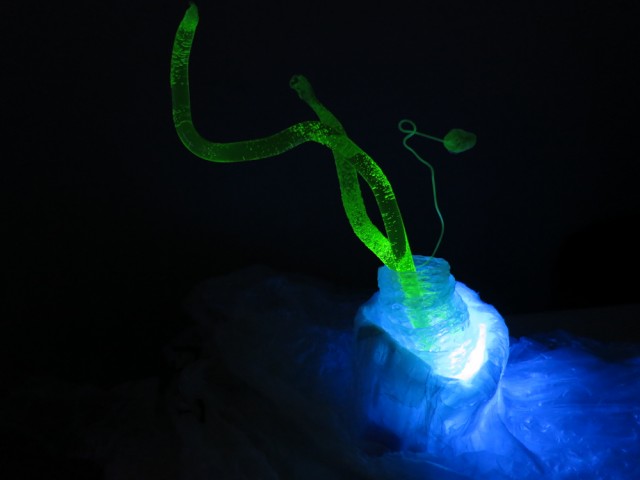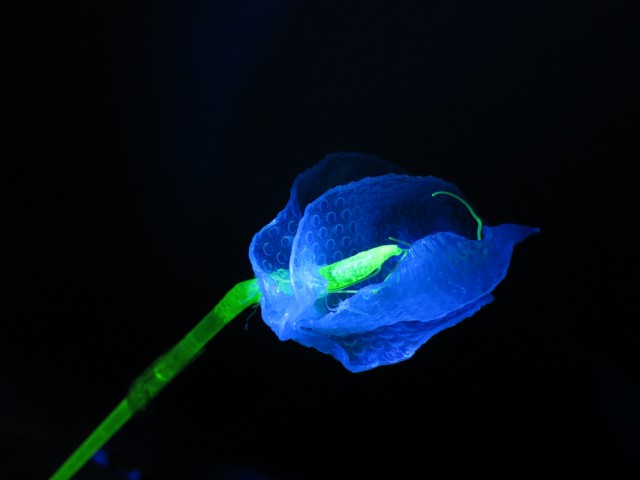 2013
plastic, fiber optics, electronics
Some plants exhibited: All Worlds Fair 2013 – San Francisco, CA
I created a series of  alien-looking plants out of recyled plastics, fiber optics, LEDs and electronics. I was able to combine organic shapes through heating and shaping a variety of plastics, and technology with color-changing LEDs, to create something familiar, yet alien.
Video of Alien Flower changing color, controlled by an arduino microcontroller.
2012
Electronics, Bananas – Minneapolis, MN
A prototype of touch-sensitive technology soldered together entirely from individual components. Can be connected to anything that conducts electricity. By holding a ground wire and touching one of the bananas you can trigger a sound.